Microsoft Azure Exam Certification : Free Voucher along with follow along Course
Microsoft Build Event is live currently & the participants can get good training & a free certification exam also for particip[ating.

Check official link below:
https://docs.microsoft.com/en-us/learn/certifications/microsoft-build-cloud-skills-challenge-2020-free-certification-exam-offer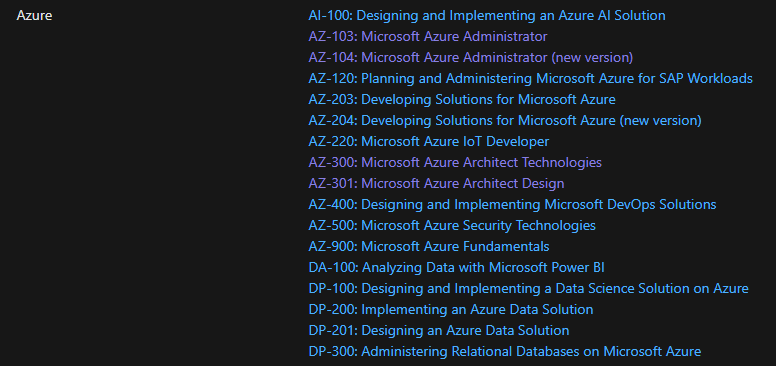 This is just for Azure, there are other exams available too for Office 365/MS Teams

Follow below steps for registering & claiming the certification voucher
1 – Register to https://mybuild.microsoft.com
2 – Then fill your form https://mybuild.microsoft.com/cloud-skills-challenge
3 – Complete Build Cloud Skills Challenge – Azure DevOps
4 – above course will take around 6-8 hours.
5 – All participants who complete one (1) Collection will receive a free Microsoft certification exam at the completion of the challenge and will be notified via email on or around June 8.
6 – During the challenge, you earn sweepstakes entries and bonus prizes by completing curated online learning Collections in Microsoft Learn through June 2nd, 2020. You receive one (1) sweepstakes entry for signing up, and five (5) additional sweepstakes entries for every Microsoft Build Cloud Skills Challenge Collection you complete.

7- The free certification exam is available for redemption starting June 8, 2020 and is valid until January 31, 2021. If you do not schedule and take your eligible exam within that time frame, you will not be able to redeem your offer.
Build Event is till 21st May Only, so ensure you register before the event Ends, Skill collection you will have time till 2nd June to complete various collections.